Grundfos is present worldwide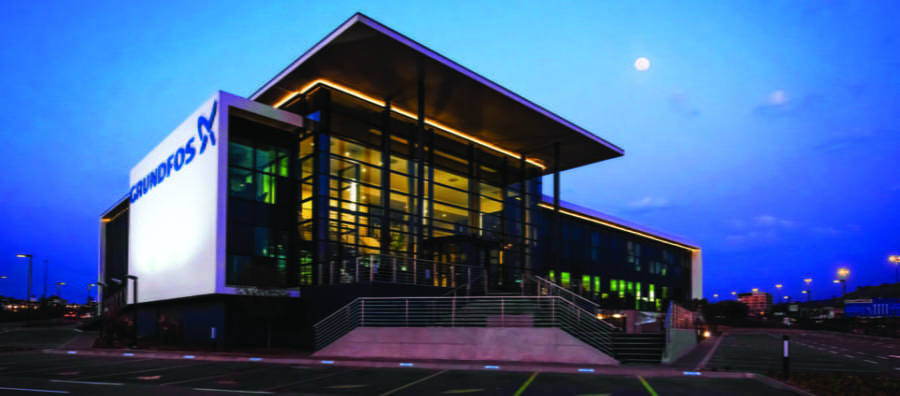 Through 83 companies we are directly accessible in 56 countries inclulding Namibia, and through our network of partners, distributors and subdealers, we are present in even more. The company employs around 19,280 people today. Poul Due Jensen founded the company in 1945 from his basement in Bjerringbro, Denmark.
The first pump made was a water pump. Through the decades, we have sharpened our skills, and to this day, we take pride in moving water to where it should be. Using as little energy as possible when doing it.
Grundfos is a pump manufacturer, based in Denmark. The annual production of more than 16 million pump units, circulator pumps, submersible pumps, and centrifugal pumps. Grundfos also produces electric motors for the pumps as well as electric motors for separate merchandising.
Revenue: 3.036 billion EUR (2018)
Founder: Poul Due Jensen
Founded: 1945, Bjerringbro, Denmark
Subsidiaries: Grundfos Pumps Corporation, Sarlin Pumps